by John K. Lindgren
Air Asia's afternoon flight from BKK touches down at the spick-and-span Tan Son Nhat International Airport, SGN (Saigon) where air travellers are greeted with efficient, smooth immigration and customs procedures.
During the 40-minute cab ride to Hotel des Arts Saigon, MGallery Collection in a torrent of new scooters, vans, sedans and luxury SUVs. More new motor vehicles than I ever recall seeing in Vietnam.
According to PricewaterhouseCoopers February 2017, Vietnam may be the fastest-growing of the world's economies, with a potential annual GDP growth rate of about 5.2 percent which would make its economy the 20th-largest in the world by 2050. There's a unique forward-moving spirit about Ho Chi Minh City, the "Saigon Buzz".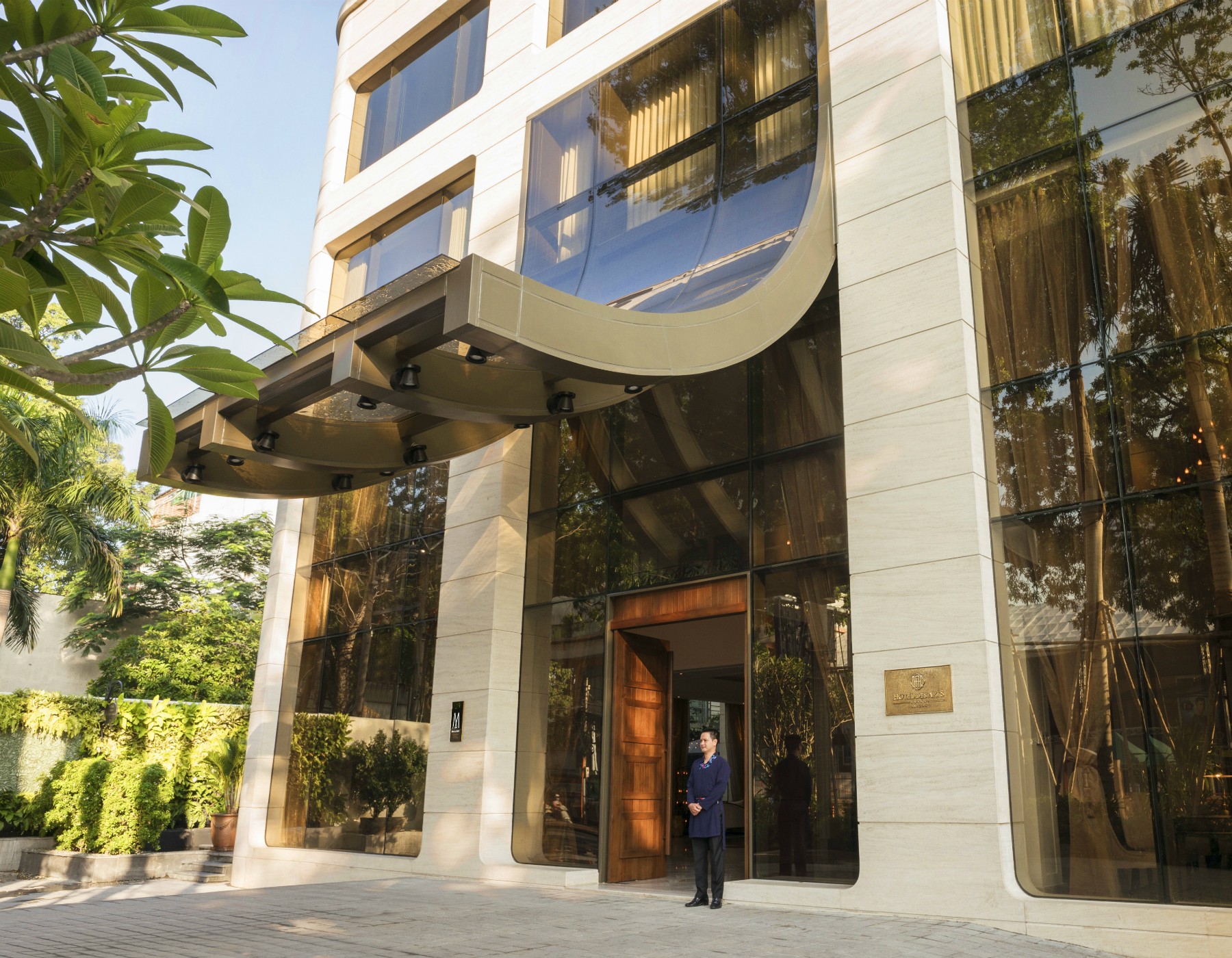 Vietnam's largest metropolis with a population of 8 million and maybe half of them younger than 35. Saigon as most locals call their city on the banks of the old Saigon river is where the dynamic growth is seen and felt. New quirky cafés and innovative concept stores popping up everywhere but also restorations of colonial French edifices and modern steel and glass skyscrapers shooting up in the sky.
Our emblematic Hotel des Arts Saigon, MGallery Collection just minutes' walk from the most iconic French fin-de-sieclearchitectural landmarks; the Opera House built in 1897, the neo-Romanesque Saigon Notre-Dame Cathedral, the impressive ochre-colored Central Post Office and the '60s concrete Soviet-inspired Reunification Palace.
This new MGallery hotel comes the with the wow factor. The moment you step in through the massive, tall teak doors you're immediately immersed in sophisticated art deco interior design.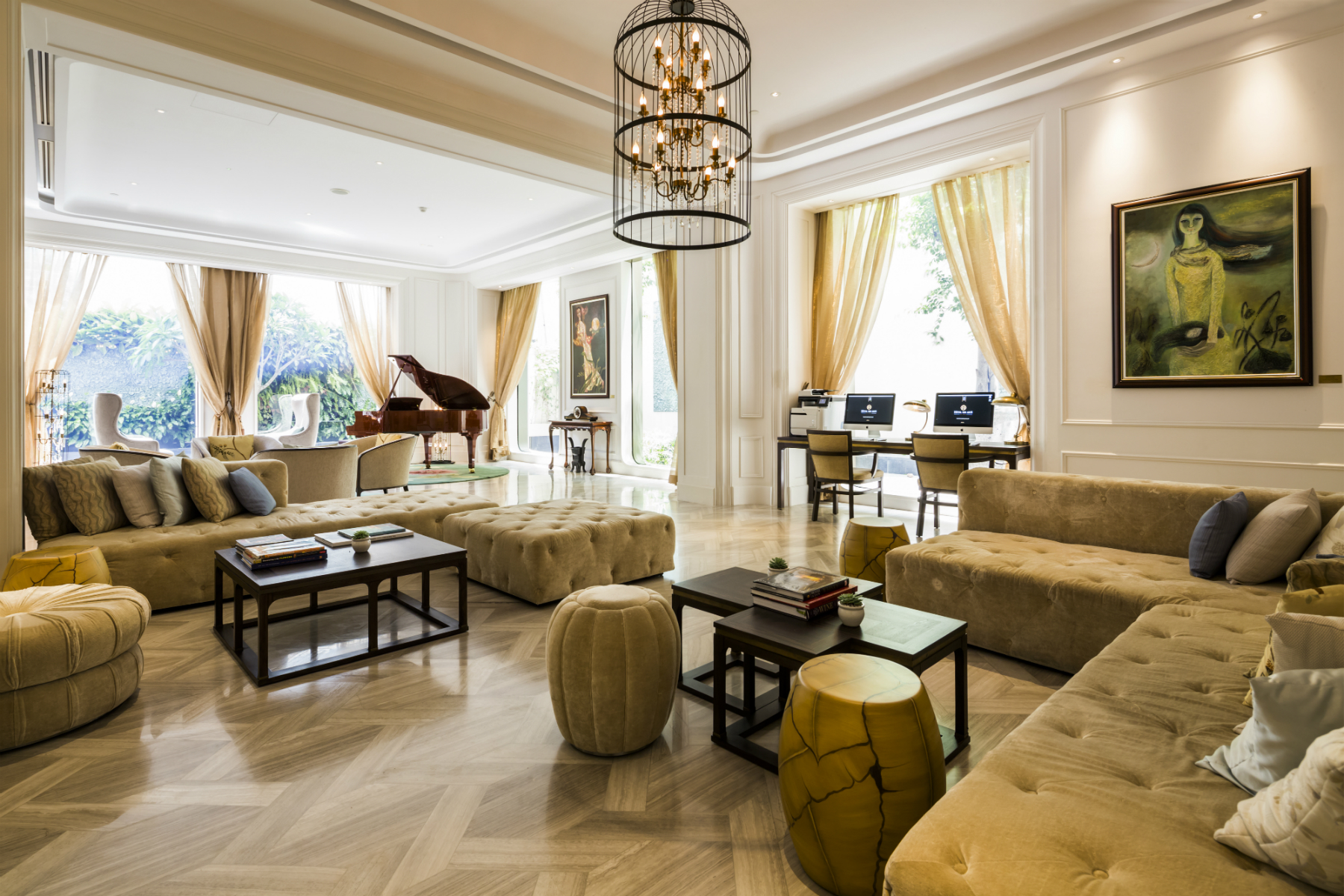 A young, affable concierge team welcoming the guests. The lobby. High-ceilinged marble design with three shining metallic chandeliers, elegant upholstered furniture, Vietnamese objets d'art, oil paintings and the Café des Beaux Arts, not the usual tired hotel lobby coffee shop but a novel chic café that evokes old-world French colonial elegance including a grand concert piano and in-house pianist in the afternoons. Also perfect venue for business lunches or afternoon high tea either indoors or on the shady terrace. True to its name "Art Hotel" this flawless Accor's property featuring 168 rooms and suites is partly art museum and international five-star boutique hotel. Filled with unique tasteful bric-a-brac, chinoiserie Vietnamienne and contemporary large oil paintings by famous Vietnamese artists.
Our guest room, the spacious club suite on the 9th floor encompasses modern design with distinct colonial style accent. The polished rose wood floors, a sumptuous marble bathroom with an oversizeddeluxe bathtub beside the floor-to-ceiling window. Luxurious comfort with cutting-edge technology including high-speed internet connectivity, flat-screen web TV, delicious Lanvin bathroom amenities. An elegant writing desk, chaise longue, an ottoman and the heavenly king-sized bed with fluffy pillows and cool, cool sheets of Egyptian cotton.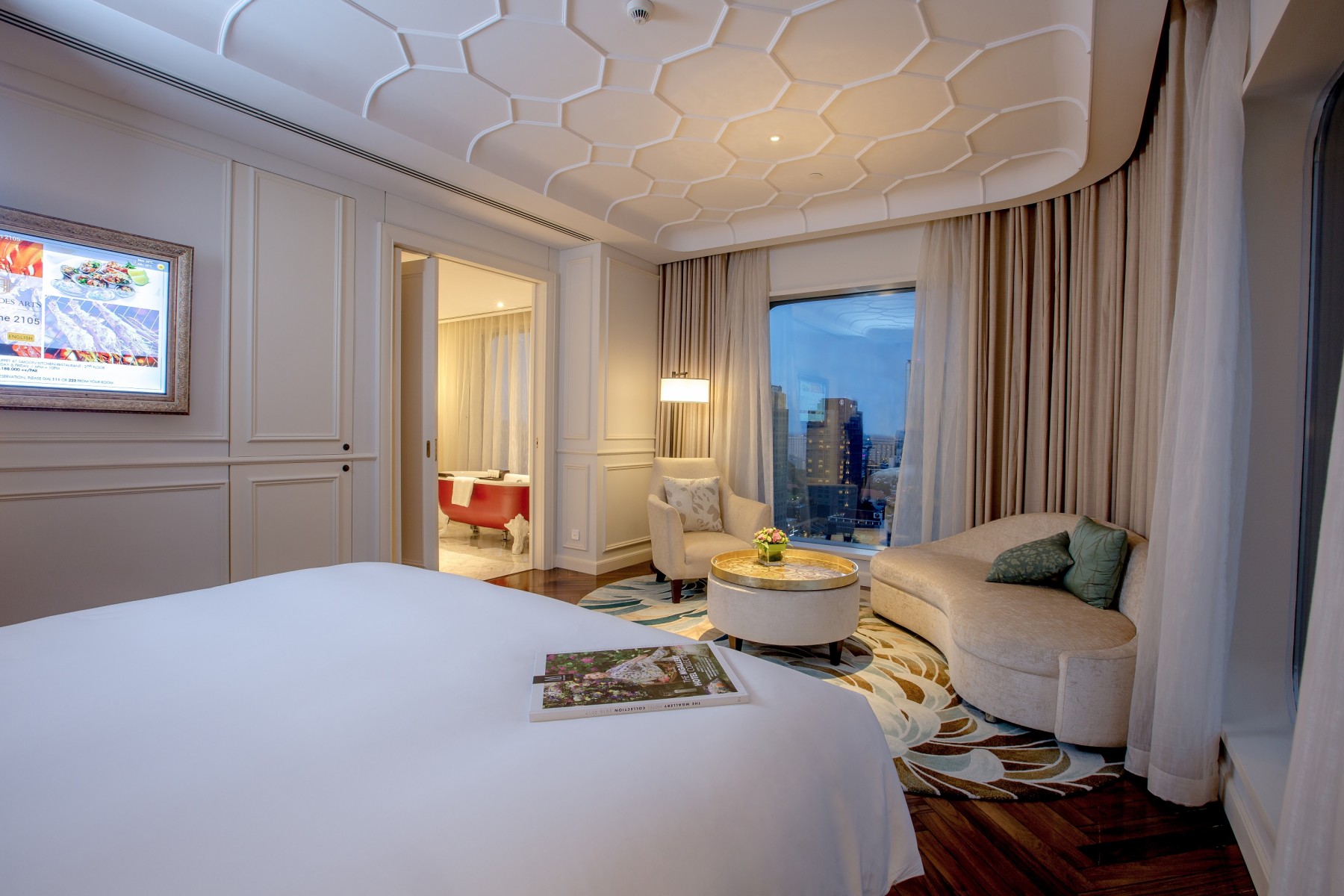 On the high floors of MGallery hotel, the Social Club Restaurant and Social Club Rooftop Bar occupy the 23rd and 24th floor with panoramic vistas of the Saigon skyline. "Social Club", what a fitting name for a restaurant. Interior décor by world-class Japanese design firm Super Potato using wood, glass, fine fabrics and unique lighting fixtures to create an ambiance when wine and dine was an art form and chilled French Champagne (Magnum bottles) was de rigueur.
The Social Club's French chef Anne-Cécile Degenne is the mastermind behind the exquisite gastronomic creations. Service is impeccable and ambiance lively especially during the Happy Hour "The best hour is Happy Hour", as they say. "HH" daily 5 to 8 pm also at the poolside, top floor al fresco Rooftop Bar with a young energetic house DJ and the state-of-the-art sound system. This is the place to see and to be seen in HCMC, especially on a Friday night. Joie de Vivre guaranteed!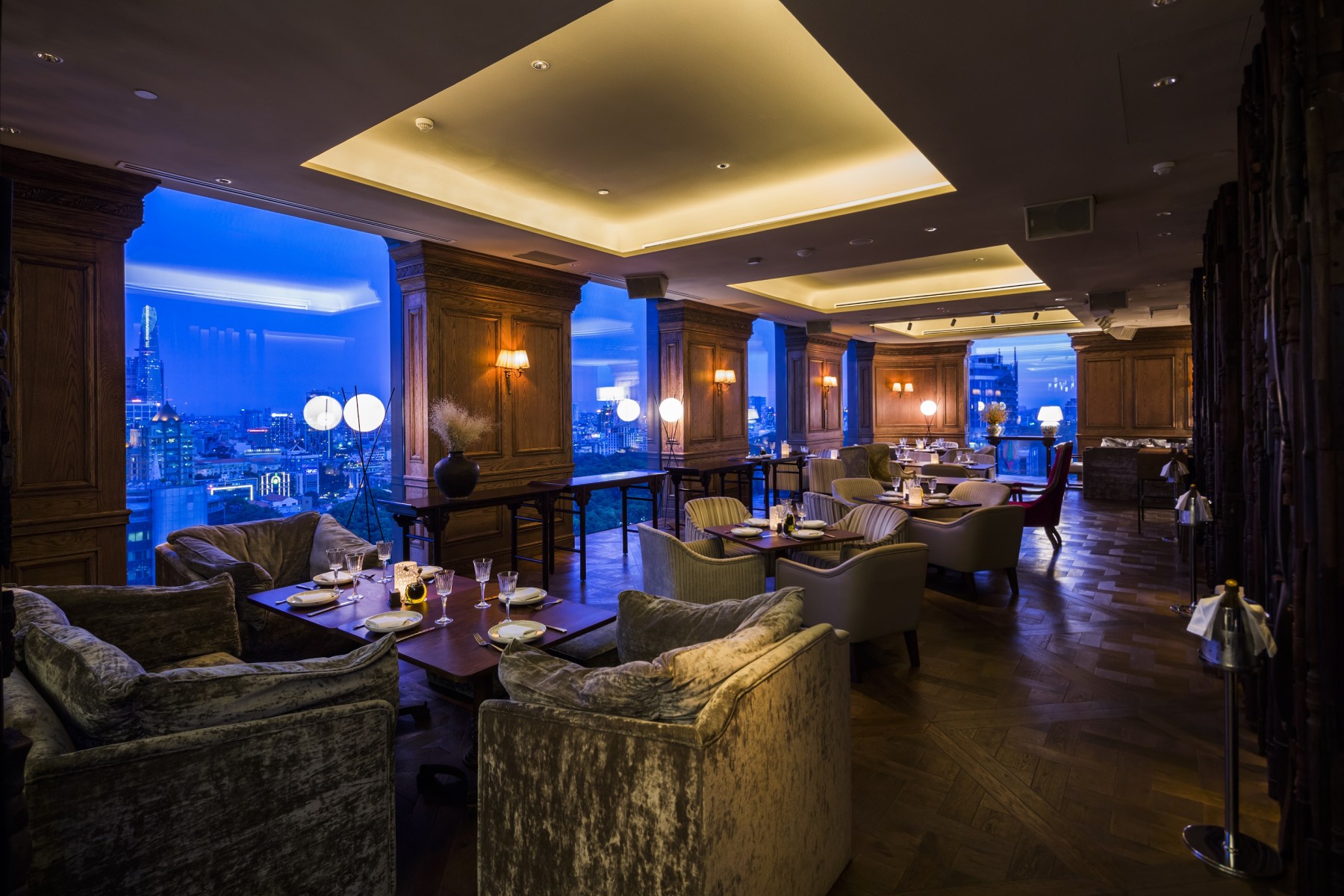 Saigon Kitchen. On the 2nd floor, an all-day restaurant serving Vietnamese and Western cuisine. The three open kitchens layout prepare succulent dishes in a stunning interior inspired by Asian street food markets. Open for breakfast, lunch, dinner and anytime in-between.
Saigon Kitchen's breakfast or "le petit déjeuner" or "the little lunch" as the French call it is lavish. All the stations manned. First freshly pressed juices plus multiple shots of the wellness detoxifying, anti-aging concoctions, followed by perfectly poached eggs, crispy bacon and local fruits with yogurt and muesli. For Madame the ubiquitous pho, South Vietnam congee, fresh Vietnamese chili and handmade dim sums.
I take the delicious butter mini croissants, en chocolate. The mini croissant is the new croissant! I savored seven (units) with strong Vietnamese coffee enough to wash a baby elephant. This is not the le petit déjeuner – this is the MGallery "Grand" le petit déjeuner!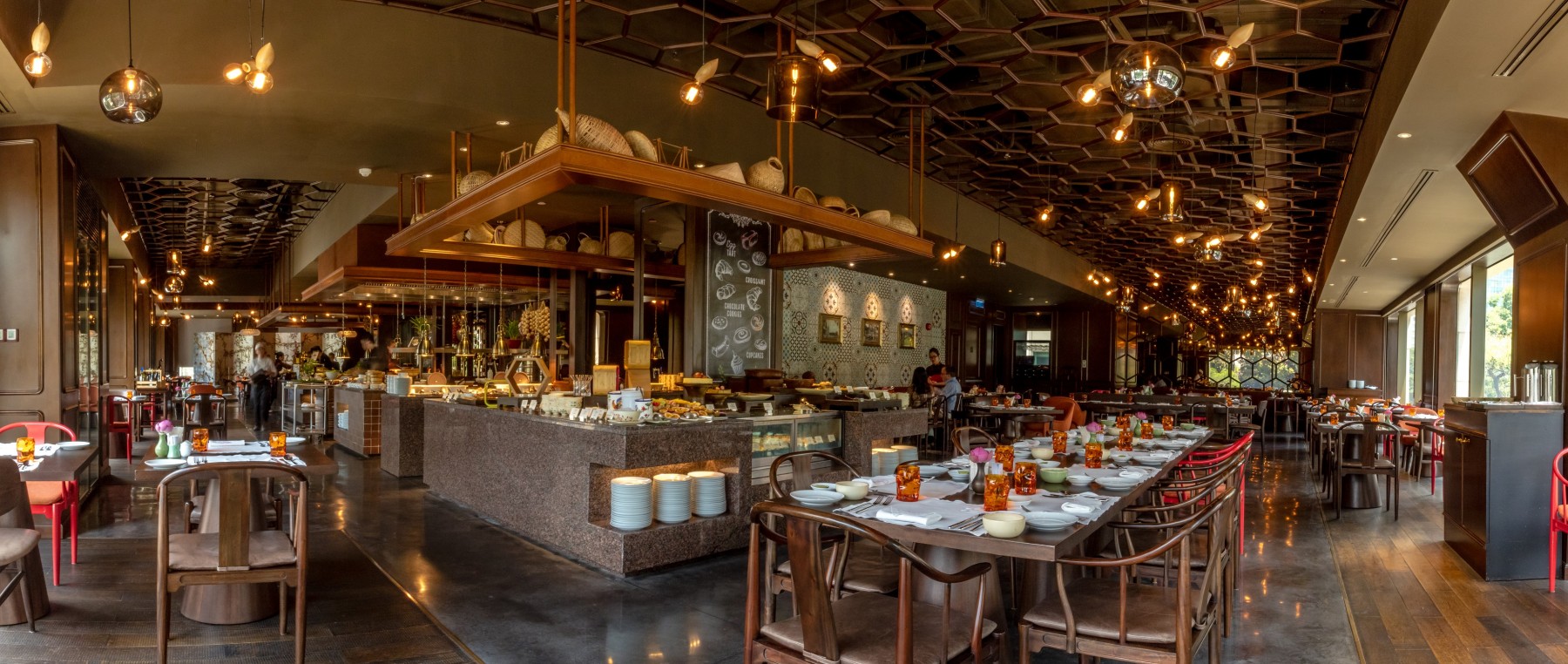 Then a late morning postprandial Saigon walk. Off to the War Remnants Museum along tree-lined boulevards. Until you'll see the dark green US Army M48 tanks, USAF Huey choppers, old fighter jets and heavy, long artillery pieces sitting in front of the museum building.
Inside more military hardware; hand grenades, ammunition, pistols, rusty AK-47s and helmets. Also 500 graphic images depicting the horrors of modern warfare. A visit is recommended and you'll understand why the Vietnamese called this armed conflict from 1955 to 1975 the "American War" not the "Vietnam War!"
On the way back to our hotel we pass the Reunification Palace. The famous site of the "Fall of Saigon" April 30, 1975, when a North Vietnamese "Viet Cong" (Russian made) T-54 Army tank bulldozed through the main iron gate.
Nearby is the Dong Khoi Street which the French settlers called Rue Catinat. Running from Notre Dame Cathedral to the Saigon River. The heart of the old Saigon "the Paris of the East." Now prime real estate with air-conditioned commercial centers like Vincom Center HCMC's largest shopping mall with over 250 shops boasting global fashion houses such as American Ralph Lauren, German Hugo Boss and French Hermès. And of course, Louis Vuitton Dong Khoi occupying the super-prime location in the Opera View Building.
I leave Madame shopping and return to Hotel des Arts Saigon, MGallery Collection on the 9th floor. Time to soak my limbs in a Lanvin "Orange Ambre" hot foam bath by the panorama window. And of course, Nespresso coffee shots and Perrier water from the minibar. Joie de Vivre.
Next day. Afternoon late checkout. We're filled with pleasant MGallery sojourn memories as we depart Ho Chi Minh City or Saigon – if you like.
Like General MacArthur "I shall return!" (to the Philippines). We shall return to Saigon. Absolutely. Bangkok-Ho Chi Minh City. Daily 15 flights. Flying time only 90 minutes. Thai citizens are entitled to 30-day VOA (Visa on Arrival).
There's never been a better time to visit Vietnam. Trust me!
Hotel des Arts Saigon
MGallery Collection
76-78 Nguyen Thi Minh Khai District, Ho Chi Minh City
Tel: (+84) 28 3989 8888
Email: h9231@accor.com
www.hoteldesartssaigon.com